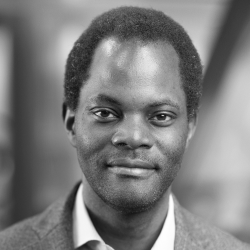 Ekow Yankah
Former MD, Buongiorno
Ekow is a serial tech entrepreneur (> 20 years). He has successfully built fast growing tech organizations in the US, Asia and Europe. Ekow was part of the management executive board to IPO mobile-data and payment company Buongiorno, which was sold to NTT Docomoco. He is an expert in digital business engineering, product development and sales.​

As Founder, Ekow is the architect of RealPort's operational and business model.


Krzysztof Gibas
MD, IDEGO Group
Krzysztof has proven leadership of engineering teams, tackling complex projects in fintech across a wide span of use cases for some of the most demanding customers, such as Ergo, Deutsche Bank, Scope Group and many more. He is a System and Software Engineer at heart and founding shareholder of Idego.

As CTO, Krzysztof is a leading figure in employee development as well as managing external partners, audits and software development principles.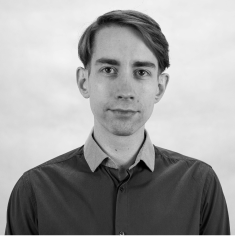 Tomasz Salacinski​
Former Chief IT Security, Polish Bank Asc.
Tomasz has more than 10 years of experience as an IT Security specialist. He has worked as an expert in a variety of government and corporate IT security emergency response teams. He gained experience on security in regulated sectors while working as a Chief IT Security Specialist at Polish Bank Association and a Secretary of the Polish Inter-banking Threat Intelligence Forum.​

At RealPort, Tomasz is responsible for implementing risk treatment plans and overseeing security operations.

Sebastian Michalowski​
Founder, Photoblog.pl
Sebastian is a skilled engineer in various software landscapes. Co-founder and CTO of the biggest polish social sites founded in 2004, he was responsible for back-end and performance improvements. He also co-founded Pixnet, a company focused on web projects. His interests lie in computer vision and machine learning and he is a certified Google Tensorflow developer. ​

Sebastian's expertise with Distributed Ledger Technology makes him an indispensable Ethereum Smart Contract Developer for RealPort​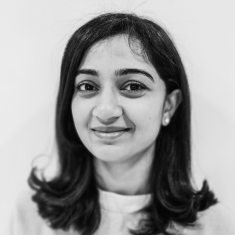 Zeel Shah
Former Product Manager, Audience Form GmbH
Zeel is an Engineer by education and went to business school at Duke University. She has spent her career working for startups in strategy, digital marketing and product roles and has built products in the ad tech, content, mobile and messaging space.

At RealPort, Zeel has been instrumental in translating the legal/regulatory framework and partner requirements into product modules. She manages partner relationships (incl. KYC, banking, fund admin, and issuing agents) and is defining operational business processes.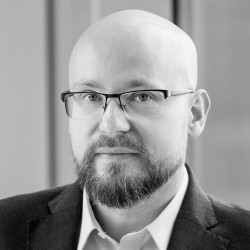 Krzysztof Natalicz
Former Senior Software Developer/Team Lead, Idego GROUP
Krzysztof has over 10 years of experience working across different realms of development. He began working as a backend developer, evolving into a full stack and eventually a frontend developer. He has worked on a number of projects including Photoblog, which at its peak was one of the most popular social media sites in Poland. He also has a keen interest on the product side.

At RealPort, Krzysztof has been building the technology platform from day one and as CTO, is in charge of frontend development as well as technical product management.
Sebastian's expertise with Distributed Ledger Technology makes him an indispensable Ethereum Smart Contract Developer for RealPort​