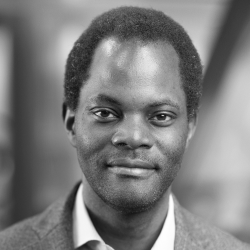 Ekow Yankah
Chief Executive Officer
Ekow is a serial tech entrepreneur (> 20 years). He has successfully built fast growing tech organizations in the US, Asia and Europe. Ekow was part of the management executive board to IPO mobile-data and payment company Buongiorno, which was sold to NTT Docomoco. He is an expert in digital business engineering, product development and sales.​

As Founder, Ekow is the architect of RealPort's operational and business model.

Jon Boles, CFA
Chief Investment Officer
Jon is a sustainable real asset investment and finance professional with experience across banking, the energy industry and asset management. He structured and arranged financing for infrastructure projects at Dresdner Kleinworts, served as the E.ON Group's CFO in Italy, and has worked with leading investors such as Fjord Capital and KGAL Real Assets.

With his wealth of experience, Jon aids RealPort to identify investment opportunities and understanding the needs and objectives of asset holders.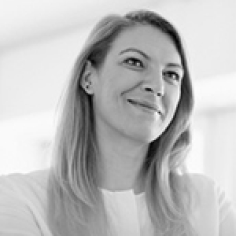 Sandra Kumhofer
Compliance and Legal
Sandra is a lawyer with 10 years of experience in German, Austrian and European supervisory law. As Director Regulatory @finleap, Sandra has built up 18 FinTech companies in 5.5 years, 6 of which BaFin-regulated. In 2018, Sandra was selected as an expert in the European Commission's Expert Group Regulatory Obstacles to Financial Innovation (ROFIEG).​

Sandra is RealPort's FinTech expert regarding regulatory setups, internal legal processes and compliance in the regulated financial industry.
Taylan Sahin
Chief Financial Officer
Taylan has 15+ years of experience in senior executive and entrepreneurial roles at various start-ups and digital finance organizations. As an accomplished business professional, Taylan knows what truly drives digital finance change and organizational transformation within the realms of eCommerce, IT, Security, and more specifically, FinTech.

As the organization's CFO, Taylan facilitates critical internal processes and utilizes his vast expertise to convert strategic ideas into operational plans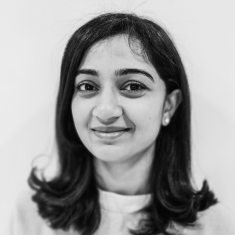 Zeel Shah
Head of Product
Zeel is an Engineer by education and went to business school at Duke University. She has spent her career working for startups in strategy, digital marketing and product roles and has built products in the ad tech, content, mobile and messaging space.

At Realport, Zeel has been instrumental in translating the legal/regulatory framework and partner requirements into product modules. She manages partner relationships (incl. KYC, banking, fund admin, and issuing agents) and is defining operational business processes.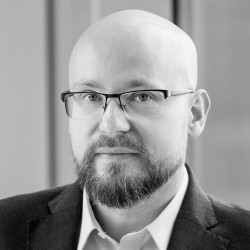 Krzysztof Natalicz
Chief Technology Officer
Krzysztof has over 10 years of experience working across different realms of development. He began working as a backend developer, evolving into a full stack and eventually a frontend developer. He has worked on a number of projects including Photoblog, which at its peak was one of the most popular social media sites in Poland. He also has a keen interest on the product side.

At RealPort, Krzysztof has been building the technology platform from day one and as CTO, is in charge of frontend development as well as technical product management.

Ina Alice Kopp
Director, Markets
Ina is a fundraising professional with extensive experience in venture capital and entertainment finance.

Before joining RealPort, Ina was a venture partner in a number of early-stage VC funds in Silicon Valley, Shanghai and London. Ina also successfully ran a boutique fundraising advisory for ventures in FinTech, Clean Energy, and Entertainment sectors.

At RealPort, Ina is in charge of connecting asset holders with her vast network of international investors.