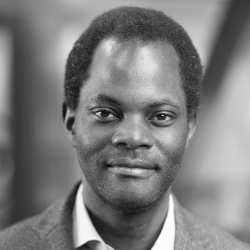 Ekow Yankah
Founder, Management Board
Ekow is a serial tech entrepreneur (> 20 years). He has successfully built fast growing tech organizations in the US, Asia and Europe. Ekow was part of the management executive board to IPO mobile-data and payment company Buongiorno, which was sold to NTT Docomoco. He is an expert in digital business engineering, product development and sales.​

As Founder, Ekow is the architect of RealPort's operational and business model.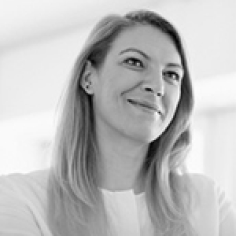 Sandra Kumhofer
Advisor, Regulation & GRC
Sandra is a lawyer with 10 years of experience in German, Austrian and European supervisory law. As Director Regulatory @finleap, Sandra has built up 18 FinTech companies in 5.5 years, 6 of which BaFin-regulated. In 2018, Sandra was selected as an expert in the European Commission's Expert Group Regulatory Obstacles to Financial Innovation (ROFIEG).​

Sandra is RealPort's FinTech expert regarding regulatory setups, internal legal processes and compliance in the regulated financial industry.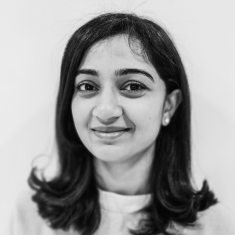 Zeel Shah
Chief Operating Officer
Zeel is an Engineer by education and went to business school at Duke University. She has spent her career working for startups in strategy, digital marketing and product roles and has built products in the ad tech, content, mobile and messaging space.

At Realport, Zeel has been instrumental in translating the legal/regulatory framework and partner requirements into product modules. She manages partner relationships (incl. KYC, banking, fund admin, and issuing agents) and is defining operational business processes.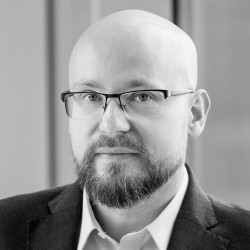 Krzysztof Natalicz
Chief Technology Officer
Krzysztof has over 10 years of experience working across different realms of development. He began working as a backend developer, evolving into a full stack and eventually a frontend developer. He has worked on a number of projects including Photoblog, which at its peak was one of the most popular social media sites in Poland. He also has a keen interest on the product side.

At RealPort, Krzysztof has been building the technology platform from day one and as CTO, is in charge of frontend development as well as technical product management.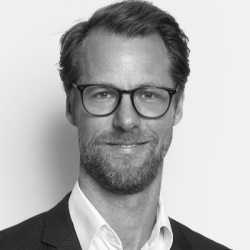 Johan Nordang
Advisor to Board, Analysis
Johan is the managing director of Nord Infra and has more than 15 years of experience as an investor in infrastructure and energy, from leading organizations AIP Management, Ørsted and Macquarie Capital. His competencies and motivations are within building professional partnerships between organizations and delivering good investments, for both investors and societies. Johan also made it to the prestigious "European Power List 2021", which lists the 100 business leaders in Europe that exert the most influence on the wind industry.  

With his great expertise in the renewable energy space, at RealPort, Johan is advising management and the Asset Selection Committee on strategy, investment execution and investment processes.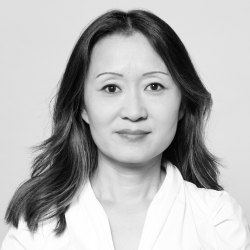 Anne Vallersnes
Head of Institutional Sales
Anne has over 20 years of experience in European Capital Markets. As a Co-Founder of Concord Financial Intermediary GmbH, Fixed Income Trading, and Partner / Head of Pareto Securities AS, Frankfurt Branch, she has built and established businesses across borders with placement power of German products abroad and vice versa.

With a career encompassing benchmark-sized liquid secondary markets as well as semi-private SME primary markets with a focus on bringing together a wide range of institutional investors, Anne is leading investor activities at RealPort.